Aluminum Casting - Aluminum Investment Casting Suppliers in China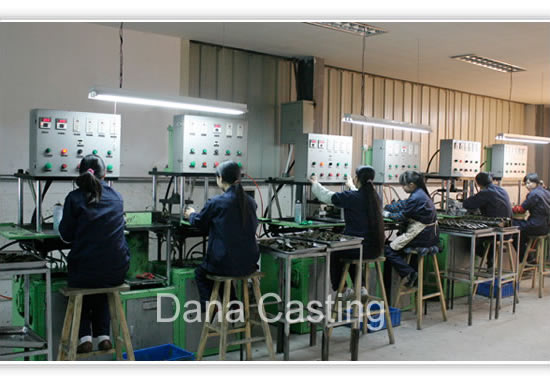 We now have aluminum precision investment casting parts, pieces of aluminum - casting, casting pieces of copper alloy. Casting is a simple, inexpensive and versatile way of forming aluminum into a wide array of products. Such items as power transmissions and car engines and machinery parts were all produced through the aluminum casting process.
China Manufacturer of Aluminum Casting. It is capable of producing Aluminum die casting and zinc die casting. The products are mainly exported to countries such as USA, Europe (England, Germany, Italy, Belgium etc), Asia (Japan, Korea etc)
What's an aluminum investment casting?
Aluminum castings are used to make complex and detailed parts very efficiently. Aluminum investment casting is a type of metalworking process that involves pouring liquid metal into a mold or form. Aluminum investment casting is a variation of this that uses only aluminum and aluminum alloys as the liquid metal that is poured into the mold.
Aluminum Casting. Aluminum casting refers to the casting process using aluminum alloys. Compared to steel casting & iron casting, the most typical feature is its light weight. The typical alloying elements of aluminum material are copper, magnesium, manganese, silicon, tin and zinc. Aluminum is lightweight, has excellent strength.
DANA PRECISION METAL is specialist in investment casting by silicasol lost wax casting process, our products include valve parts, pump parts, auto parts, marine castings, impeller blades, mines wear-resistant parts, pipe fittings, polishig parts etc.